Almost One Year into Trump's Presidency: Where Are We on Immigration?
Almost One Year into Trump's Presidency: Where Are We on Immigration?
We are almost one year into the presidency of the century. Whether you're a Trump supporter or objector, you can agree that this presidency will go down in history, one way or another. A Trump immigration policy was the focal point of the president's campaign, and Donald Trump's view on immigration is often a point of contention. US Immigration Bonds reflects on the past year of immigration policy in the United States.
Immigration 2017 -  A Year in Review
January: 2017 began with a bang: The Travel Ban. Following his inauguration, President Trump almost immediately sprang into action. On Friday Jan. 27, the Trump immigration policy was made clear, when the president signed an executive order banning persons from 7 majority Muslim speaking countries from entering the United States for 90 days. The countries were Iraq, Iran, Libya, Somalia, Sudan, Syria and Yemen.
Lawful immigrants from those countries were barred from entering the United States. Stuck in a limbo that even immigration bonds could not free them from.
Donald Trump's view on immigration was no secret up to this point, but his action to implement the executive order made it clear that the Trump immigration policy was based on an act now mindset.
February: Miami Mayor Tomás Pedro Regalado has publicly stated that he believes Miami should no longer be a sanctuary city, a shock to residents who are largely from surrounding countries of Cuba, Columbia, and South America.
It would seem that the long-time mayor (since 2009), agrees with Donald Trump's view on immigration, a surprise to many people in immigrant communities.
March: The Travel Ban was extended for another 90 days for 6 of the 7 original counties (Iraq was removed from the list).
By this time, Federal Judges all over the United States had issued restraining orders and other means to temporarily block the Travel Ban. U.S. District Court Judge Derrick K. Watson of Hawaii and U.S. District Court Judge Theodore D. Chuang of Maryland were the most famous proponents of the block.
President Trump has already asked Mexican president Enrique Peña Nieto to pay for a wall that would sit on the border of the two countries.
By this point it is clear that the Trump immigration policy is that of exclusion. Still, immigration policies and protections put into place by former President Obama are still in effect, namely the DACA and DAPA acts. Detainment is still at normal levels and immigration bonds are not being issued at excessive rates.
June: The Supreme Court rules to uphold Travel Ban with the exception of any persons from the banned list who have family members or vested interests in the United States.
September: DACA and DAPA are over. Deferred Action for Childhood Arrivals and Deferred Action for Parental Accountability acts are reversed. DAPA was repealed in June and DACA followed suit in September. At this point, both acts no longer exist as law.
The number of detainments is expected to rise, especially in former sanctuary cities like Miami and throughout immigrant heavy states like Florida. US Immigration Bonds & Insurance Services Inc. is ready to meet the task. We will help those in need.
October: The RAISE act is set to be the replacement Trump immigration policy. An answer to DACA and DAPA.
RAISE follows closely Donald Trump's view on immigration, which will make is significantly more difficult for immigrants to come to the country. The system is based on points, a merit based immigration policy it seems.
Time Magazine has created a test that determines if you would qualify for immigration through the RAISE act.
Fedelin Celestin
04:28 04 Jul 17
The best company ever. They same day I did sign all the paper work the same day they make sure my cousin release. They make everything easy for me. Thank you very much team of us immigration bonds.
Naele Gilchrist
23:28 31 Oct 16
US immigration bonds were absolutely the best they were super professional. When I was down and out when my husband was detained by immigration they were very caring , knowledgeable, and patient. I

called them a thousand times and they were very empathic and helpful everytime I called. they reassures me that everything would be fine, and that they would help me my husband, and my children be reunited again. They did everything they could to get me a same day release. They exceeded my expectations. I would not recommend any company other than US immigration bonds. Us immigration bonds, under promises and over fulfills. They were a true blessing ! Thank you so much again.

read more
Michael Kelly
19:11 05 Nov 14
Jeremy Wolf and his agency have been a terrific resource for me as I delve into this foreign world of bonding a friend out of jail so he and his wife can work on his case on the "outside." Jeremy

has been unfailingly polite and informative and his video regarding how to complete the necessary forms was a valuable tool too. The entire process was quick and relatively easy. I especially appreciated not having to deal with a jaded, impatient, figure--it-out-yourself kind of person when I was treading in really unfamiliar territory. My questions were always answered quickly and efficiently.I highly recommend this company in your time of need for quick, efficient and professional service with no attitude or delay.

read more
Lashae Crowford
22:29 09 Jan 18
Patricia Howerton
00:56 18 Nov 15
Jeremy Wolf, is compassionate and understanding. He has been there and done it with his own family, and together with his wife they dedicate their time and energy into helping other families come

together. I know this because my husband was taken by ICE and his bond was set much higher than I could have imagined, having in my hands at any given time. ... With Jeremy, his wife and the rest of the team we were able to piece together the required 80% and set up a affordable and convient payment plan. It was a grueling process, at times I felt like I was going to loose all my hair, as I ran around selling homemade tamales, and had various other fund raisers going on, along with my husband being detained, I lost my home, my dog and my daughter and I pushed forward with the help and support of Jeremy and his team, if It wasn't for there hours of help and dedication, to put a previous bond for my nephew into action to help my husband, we wouldn't have been able to have him home for the Holidays. ... To Jeremy, Veronica, and Amber, who I spoke with often, and the other parts of the team who I was unable to catch their names, I THANK YOU, FROM THE BOTTOM OF MY HEART!

read more
See All Reviews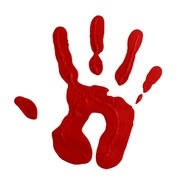 Children of Immigrants
US Immigration Bonds & Insurance Services helps to reunite families by supporting the Children of Immigrants organization