Should Labor Day Celebrations Pay Tribute to Immigrant Workers?
Labor Day, the first Monday in September, is a creation of the labor movement and is dedicated to the social and economic achievements of American workers. It constitutes a yearly national tribute to the contributions that workers have made to the strength, prosperity, and well-being of our country. Through the years, the nation has given increasing emphasis to Labor Day. As celebrations are set to begin in a few weeks, the holiday offers an opportune moment to reflect on the very concept of American Workers. After all, should Labor Day celebrations pay tribute to immigrant workers? Who is an American worker? Where do immigrants, who contribute their talents and labor to the production of goods and services in the United States, fit into the picture?
The United States has used immigration to help fill labor supply needs, enabling the country to remain the world's economic superpower. It has been said that the United States' most precious periods coincide with the waves of immigration and immigrant workers, whom continue to be a key component of the U.S. economy. Sixteen percent of the country's workforce is comprised of foreign-born workers. The U.S. economy benefits from the valuable skills and talents provided by foreign-born, highly-skilled scientists, engineers, and medical doctors. Moreover, our society and economy also relies on the employment of immigrants of different skill levels for a variety of industries, many of which experience labor shortages. Key industries include agriculture, food processing, construction, or eldercare.
In 2010, there were a reported 23.1 million foreign-born persons in the American civilian labor force, constituting 16.4 percent of total American workers. Moreover, this number grows exponentially every single year. Back in 1970, immigrant workers only comprised five percent of the American workforce. Perhaps the most important aspect of the study that was conducted using the 2010 Current Population Survey (CPS), Census data, and the American Community Survey (ACS), is that these numbers were comprised using data that includes natural citizens, legal permanent residents, temporary migrants (including H-1B workers and students), refugees, asylum seekers, and an estimation of unauthorized immigrants. Although the numbers of immigrant workers has increased, as well as their percentage of the workforce, the immigrant share of the labor force has taken a dip to 42 percent from 2005-2010. In previous years, the percentage was 68 percent.
Despite the growing need for immigrant labor, anti-immigrant voices portray immigrant workers as a threat to American Workers. Oftentimes, immigrants are denied immigration bail bonds and denied due process in their efforts to become U.S. citizens, making them face deportation or detainment in an ICE facility. However, research shows that as a whole, foreign-born workers do not affect U.S. employment. In fact, it has shown that foreign-born and native-born workers tend to have differentiated sets of skills and new immigrant labor creates new opportunities for the native-born labor force to specialize in. In other words, the influx of immigrant workers encourages native-born workers to pursue more complex occupations, thereby enhancing wage outcomes.
No matter the circumstances, when it comes to Labor Day, we should be paying tribute to all citizens or workers in America, all of whom contribute to our great American economy.
Fedelin Celestin
04:28 04 Jul 17
The best company ever. They same day I did sign all the paper work the same day they make sure my cousin release. They make everything easy for me. Thank you very much team of us immigration bonds.
Naele Gilchrist
23:28 31 Oct 16
US immigration bonds were absolutely the best they were super professional. When I was down and out when my husband was detained by immigration they were very caring , knowledgeable, and patient. I

called them a thousand times and they were very empathic and helpful everytime I called. they reassures me that everything would be fine, and that they would help me my husband, and my children be reunited again. They did everything they could to get me a same day release. They exceeded my expectations. I would not recommend any company other than US immigration bonds. Us immigration bonds, under promises and over fulfills. They were a true blessing ! Thank you so much again.

read more
Michael Kelly
19:11 05 Nov 14
Jeremy Wolf and his agency have been a terrific resource for me as I delve into this foreign world of bonding a friend out of jail so he and his wife can work on his case on the "outside." Jeremy

has been unfailingly polite and informative and his video regarding how to complete the necessary forms was a valuable tool too. The entire process was quick and relatively easy. I especially appreciated not having to deal with a jaded, impatient, figure--it-out-yourself kind of person when I was treading in really unfamiliar territory. My questions were always answered quickly and efficiently.I highly recommend this company in your time of need for quick, efficient and professional service with no attitude or delay.

read more
Lashae Crowford
22:29 09 Jan 18
Patricia Howerton
00:56 18 Nov 15
Jeremy Wolf, is compassionate and understanding. He has been there and done it with his own family, and together with his wife they dedicate their time and energy into helping other families come

together. I know this because my husband was taken by ICE and his bond was set much higher than I could have imagined, having in my hands at any given time. ... With Jeremy, his wife and the rest of the team we were able to piece together the required 80% and set up a affordable and convient payment plan. It was a grueling process, at times I felt like I was going to loose all my hair, as I ran around selling homemade tamales, and had various other fund raisers going on, along with my husband being detained, I lost my home, my dog and my daughter and I pushed forward with the help and support of Jeremy and his team, if It wasn't for there hours of help and dedication, to put a previous bond for my nephew into action to help my husband, we wouldn't have been able to have him home for the Holidays. ... To Jeremy, Veronica, and Amber, who I spoke with often, and the other parts of the team who I was unable to catch their names, I THANK YOU, FROM THE BOTTOM OF MY HEART!

read more
See All Reviews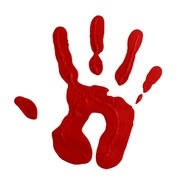 Children of Immigrants
US Immigration Bonds & Insurance Services helps to reunite families by supporting the Children of Immigrants organization