Information and Immigration Bonds for Asylum Seekers
Asylum seekers who have made the difficult journey to the United States must contend with the U.S. immigration process much like anyone else who arrives. Asylum seekers must follow the immigration process and adhere to the laws enforced by the United States Citizenship and Immigration Services (USCIS), and the Department of Homeland Security (DHS). Those who do not might be placed into detention centers to await trial. If that is that case, contact US Immigration Bonds; we are experts at providing immigration bonds for asylum seekers.
Do you qualify as an asylum seeker? As an asylum seeker, you are technically classified as a refugee, and in order to have asylum granted to you, you must prove all the following points:
You cannot return to your home country because you fear facing persecution.
You were or would be persecuted because of your face, religion, nationality, social ideals, or political standings.
The origin of this persecution was from a governing entity such as the police, army, or the government itself.
An asylum seeker will probably be detained and held for removal processes if they are caught entering the United States illegally, or if they have committed a crime on United States soil that is of felony level. If you or a loved one have been detained, we recommend applying for immigrations bonds for asylum seekers. US Immigration Bonds has same-day release programs, so you could be reunited with your loved one in a matter of hours. Consider immigration bonds as soon as possible.
Once the asylum seeker has been released, they should begin the process of applying for asylum immediately.
Reach out to US Immigration Bonds for a list of trusted immigration attorneys that can expedite the process.
Collect all required documents and create a file with everything you need.
The immigration process for asylum seekers is very much like the process that almost all immigrants face. The USCIS website has more details regarding the answers that asylum seekers need to apply to legally remain in the United States. We encourage asylum seekers to follow U.S. immigration laws very closely to avoid detention. Although US Immigration Bonds readily provides immigration bonds for asylum seekers, we would rather immigrants follow the laws and not find themselves in those difficult situations.
More Resources for Asylum Seekers
Immigration bonds for Asylum seekers
Application for Asylum and for Withholding Removal
Applying for Asylum in the United States
All refugees should enter the United Stated legally to avoid legal prosecution. Learn more about the immigration process and be sure you are on the right side of the law when you enter the United States. If you are detained, call US Immigration Bonds and we will fight for your release.
Fedelin Celestin
04:28 04 Jul 17
The best company ever. They same day I did sign all the paper work the same day they make sure my cousin release. They make everything easy for me. Thank you very much team of us immigration bonds.
Naele Gilchrist
23:28 31 Oct 16
US immigration bonds were absolutely the best they were super professional. When I was down and out when my husband was detained by immigration they were very caring , knowledgeable, and patient. I

called them a thousand times and they were very empathic and helpful everytime I called. they reassures me that everything would be fine, and that they would help me my husband, and my children be reunited again. They did everything they could to get me a same day release. They exceeded my expectations. I would not recommend any company other than US immigration bonds. Us immigration bonds, under promises and over fulfills. They were a true blessing ! Thank you so much again.

read more
Michael Kelly
19:11 05 Nov 14
Jeremy Wolf and his agency have been a terrific resource for me as I delve into this foreign world of bonding a friend out of jail so he and his wife can work on his case on the "outside." Jeremy

has been unfailingly polite and informative and his video regarding how to complete the necessary forms was a valuable tool too. The entire process was quick and relatively easy. I especially appreciated not having to deal with a jaded, impatient, figure--it-out-yourself kind of person when I was treading in really unfamiliar territory. My questions were always answered quickly and efficiently.I highly recommend this company in your time of need for quick, efficient and professional service with no attitude or delay.

read more
Lashae Crowford
22:29 09 Jan 18
Patricia Howerton
00:56 18 Nov 15
Jeremy Wolf, is compassionate and understanding. He has been there and done it with his own family, and together with his wife they dedicate their time and energy into helping other families come

together. I know this because my husband was taken by ICE and his bond was set much higher than I could have imagined, having in my hands at any given time. ... With Jeremy, his wife and the rest of the team we were able to piece together the required 80% and set up a affordable and convient payment plan. It was a grueling process, at times I felt like I was going to loose all my hair, as I ran around selling homemade tamales, and had various other fund raisers going on, along with my husband being detained, I lost my home, my dog and my daughter and I pushed forward with the help and support of Jeremy and his team, if It wasn't for there hours of help and dedication, to put a previous bond for my nephew into action to help my husband, we wouldn't have been able to have him home for the Holidays. ... To Jeremy, Veronica, and Amber, who I spoke with often, and the other parts of the team who I was unable to catch their names, I THANK YOU, FROM THE BOTTOM OF MY HEART!

read more
See All Reviews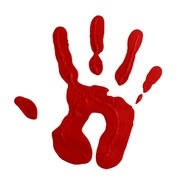 Children of Immigrants
US Immigration Bonds & Insurance Services helps to reunite families by supporting the Children of Immigrants organization