What Makes Immigration Reform Successful
What Makes Immigration Reform Successful
After years of experience serving immigrants in the United States, and helping them attain same-day release from ICE detention centers, US Immigration Bonds has developed a keen sense on what has worked and what has not worked in terms of successful immigration reform.
First and foremost, immigration reform is not as simple as many presidential candidates may claim, and the average citizen simply cannot grasp the concept without first having a wealth of knowledge and experience on the topic. When it comes to millions of peoples' lives, their impact on the economy, and the financial impact of immigration reform in general, there is no simple answer.
To put it into perspective, US Immigration Bonds has the following immigration statistics from the Migration Policy Institute.
Roughly one-third of all tech-related innovations are attributed to immigrants. This is also one of the reasons why the tech industry so vehemently sports positive immigration reform and an easier path to citizenship.
Over the past few decades, the focus has shifted from informal returns to formal removals, which is a presentation of the mindset of immigration in the Unites States in general.
More than ever, immigrants are charged with immigration related crimes and imprisoned, especially in border cities. These immigrants become a part of the system and typically need the professional help of an immigration bail bondsmen to get them released for proper trial.
Those statistics should illuminate the path that immigration reform is headed down. More criminalization, more financial burden on people and the country as a whole, but will that lead to immigration reform success? If not, what will make the difference that U.S. Government and Americans are looking for? US Immigration Bonds sheds light on the following immigration reform measures that seem to be working more efficiently.
More Americans are calling for an easier path to citizenship. The majority of U.S. citizens from both sides of the party line think that more positive immigration reform will lead to a stronger economy and country.
The H-1B visa has been the staple visa of the tech industry, and most of the highly-skilled immigrants that work for tech giants all over the United states rely on this visa to remain legal. For the past few years, there has been a push to increase the number of these visa available per year.
Both republicans and democrats agree that a STEM visa is a sure-fire way to move towards immigration reform. STEM stands for Science, Technology, Engineering and Math, and the connotation is that international students who excel and go to school in these fields should receive a visa to study and work.
The current future of immigration reform is filled with negative connotations: immigration prisons, immigration bonds and forced removal, but the public is in favor of positive immigration reform. A successful campaign should focus on the positives and change these matters. It should boost the American economy with more jobs, not higher taxes and more financial burden on the citizens.
Fedelin Celestin
04:28 04 Jul 17
The best company ever. They same day I did sign all the paper work the same day they make sure my cousin release. They make everything easy for me. Thank you very much team of us immigration bonds.
Naele Gilchrist
23:28 31 Oct 16
US immigration bonds were absolutely the best they were super professional. When I was down and out when my husband was detained by immigration they were very caring , knowledgeable, and patient. I

called them a thousand times and they were very empathic and helpful everytime I called. they reassures me that everything would be fine, and that they would help me my husband, and my children be reunited again. They did everything they could to get me a same day release. They exceeded my expectations. I would not recommend any company other than US immigration bonds. Us immigration bonds, under promises and over fulfills. They were a true blessing ! Thank you so much again.

read more
Michael Kelly
19:11 05 Nov 14
Jeremy Wolf and his agency have been a terrific resource for me as I delve into this foreign world of bonding a friend out of jail so he and his wife can work on his case on the "outside." Jeremy

has been unfailingly polite and informative and his video regarding how to complete the necessary forms was a valuable tool too. The entire process was quick and relatively easy. I especially appreciated not having to deal with a jaded, impatient, figure--it-out-yourself kind of person when I was treading in really unfamiliar territory. My questions were always answered quickly and efficiently.I highly recommend this company in your time of need for quick, efficient and professional service with no attitude or delay.

read more
Lashae Crowford
22:29 09 Jan 18
Patricia Howerton
00:56 18 Nov 15
Jeremy Wolf, is compassionate and understanding. He has been there and done it with his own family, and together with his wife they dedicate their time and energy into helping other families come

together. I know this because my husband was taken by ICE and his bond was set much higher than I could have imagined, having in my hands at any given time. ... With Jeremy, his wife and the rest of the team we were able to piece together the required 80% and set up a affordable and convient payment plan. It was a grueling process, at times I felt like I was going to loose all my hair, as I ran around selling homemade tamales, and had various other fund raisers going on, along with my husband being detained, I lost my home, my dog and my daughter and I pushed forward with the help and support of Jeremy and his team, if It wasn't for there hours of help and dedication, to put a previous bond for my nephew into action to help my husband, we wouldn't have been able to have him home for the Holidays. ... To Jeremy, Veronica, and Amber, who I spoke with often, and the other parts of the team who I was unable to catch their names, I THANK YOU, FROM THE BOTTOM OF MY HEART!

read more
See All Reviews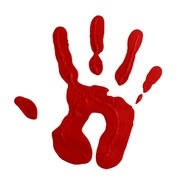 Children of Immigrants
US Immigration Bonds & Insurance Services helps to reunite families by supporting the Children of Immigrants organization