The Difference Between Criminal Bonds and Immigration Bonds
What happens to an individual who commits a crime and is arrested by local authorities is common. For the most part, they go to jail and are given an opportunity to speak to a lawyer who will then seek out a bail amount in order to get them released. A bail can be defined as a type of monetary "insurance" that the criminal defendant will return to court at a later time for sentencing. What the average person isn't familiar with is the difference between criminal bonds and immigration bonds.
What is a Criminal Bond?
Criminal bonds come into play when a criminal defendant is unable to pay the amount assigned on their bail. This is when they turn to a bail bonds company. Immigration bonds companies work in a similar way, however criminal bonds are specific to criminal cases as the name suggests. With criminal bonds, the defendant generally pays a percentage of the bail amount, beginning at 10% and must offer collateral to the bail bondsman, who then pays the court part of the total bail. If the criminal defendant fails to appear for the court case, the bondsman is required to assume the remaining costs of the bail.
What is an Immigration Bond?
United States citizens are generally unaware of the existence of Immigration bonds. They act similarly to criminal bonds except that they are intended to cover the cost of bail for an individual who is under immigration detention, rather than a county jail. Immigration bonds also have different stipulations than that of a criminal bond; Immigration bonds must be made from someone of lawful, legal status in the United States.
Additionally, it is important to know the payment methods that are used for immigration bonds. Bonds that are paid to U.S. Immigration and Customs Enforcement (ICE) must be done so in their entirety as opposed to just a portion, and cannot be paid with cash or personal check. ICE will only accept cash equivalent payment methods such as a post office money order or cashier's check. The bond must be paid in person at an ICE office as well.
What are some of the other factors surrounding Criminal and Immigration Bonds?
With criminal bonds, the bail amount is decided upon relatively quickly and criminal defendants can leave police custody within 12 to 24 hours depending on circumstances. With immigration detainees, the situation isn't quite the same. ICE can refuse bond to any alien detained. Not only that, an alien who has committed crime may be subjected to an ICE detainer after procuring their release from police custody through a criminal bond. This means that it's possible for a criminal defendant who isn't a legal citizen to go through the painful process of seeking both a criminal and immigration bond before ever seeing their home again. The biggest concern with this is that many bonding agencies will refuse to post a criminal bond for a detained alien who has been hit with an ICE detainer due to the high level of risk associated with the situation. Normally, anyone under ICE custody who is denied the chance to post an immigration bond can plead their case to a judge, but it's not always certain that even they will be awarded bond. Because of these complications, it isn't likely that an immigration bonding agency will be able to recoup the fees paid from the alien and therefore, they opt to not get involved.
Fedelin Celestin
04:28 04 Jul 17
The best company ever. They same day I did sign all the paper work the same day they make sure my cousin release. They make everything easy for me. Thank you very much team of us immigration bonds.
Naele Gilchrist
23:28 31 Oct 16
US immigration bonds were absolutely the best they were super professional. When I was down and out when my husband was detained by immigration they were very caring , knowledgeable, and patient. I

called them a thousand times and they were very empathic and helpful everytime I called. they reassures me that everything would be fine, and that they would help me my husband, and my children be reunited again. They did everything they could to get me a same day release. They exceeded my expectations. I would not recommend any company other than US immigration bonds. Us immigration bonds, under promises and over fulfills. They were a true blessing ! Thank you so much again.

read more
Michael Kelly
19:11 05 Nov 14
Jeremy Wolf and his agency have been a terrific resource for me as I delve into this foreign world of bonding a friend out of jail so he and his wife can work on his case on the "outside." Jeremy

has been unfailingly polite and informative and his video regarding how to complete the necessary forms was a valuable tool too. The entire process was quick and relatively easy. I especially appreciated not having to deal with a jaded, impatient, figure--it-out-yourself kind of person when I was treading in really unfamiliar territory. My questions were always answered quickly and efficiently.I highly recommend this company in your time of need for quick, efficient and professional service with no attitude or delay.

read more
Lashae Crowford
22:29 09 Jan 18
Patricia Howerton
00:56 18 Nov 15
Jeremy Wolf, is compassionate and understanding. He has been there and done it with his own family, and together with his wife they dedicate their time and energy into helping other families come

together. I know this because my husband was taken by ICE and his bond was set much higher than I could have imagined, having in my hands at any given time. ... With Jeremy, his wife and the rest of the team we were able to piece together the required 80% and set up a affordable and convient payment plan. It was a grueling process, at times I felt like I was going to loose all my hair, as I ran around selling homemade tamales, and had various other fund raisers going on, along with my husband being detained, I lost my home, my dog and my daughter and I pushed forward with the help and support of Jeremy and his team, if It wasn't for there hours of help and dedication, to put a previous bond for my nephew into action to help my husband, we wouldn't have been able to have him home for the Holidays. ... To Jeremy, Veronica, and Amber, who I spoke with often, and the other parts of the team who I was unable to catch their names, I THANK YOU, FROM THE BOTTOM OF MY HEART!

read more
See All Reviews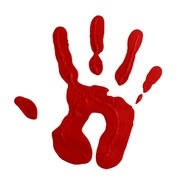 Children of Immigrants
US Immigration Bonds & Insurance Services helps to reunite families by supporting the Children of Immigrants organization